I guess introductions are in order first of all, I'm CityOfTarna, and I joined this forum as it seemed to be the biggest QFG forum on the net still active.
I've been a fan of the series since I was playing Hero's Quest badly on my friends 286 (or was it a 386, can't quite remember... been so long)... badly because neither of us spoke english at this point... or at least not very good english.. I have no idea how we got as far as we did... although one of the disks had an error on it, so I never got to see brauggi and most of the eastern forrest until much much later... but I digress.
I don't know how many of the people on this forum have any interests in adventure games outside of QFG (like the most magnificent new iteration of the monkey island franchise which i shall avoid mentioning the name of, less my first post on this forum ends up as some sort of promotional tool for the old enemy), but there is a guy over at the lucasforums named laserschwert that is putting out high res posters of monkey island using (from what I can tell) either 1200 or 600 dpi scans of the front of game boxes:
http://www.lucasforu...ad.php?t=195492
Aaaaanyway, I'm sure most of you are following my drift when I remind you that QFG also has game boxes... with some pretty decent art on the front... boxes which can be scanned
to make a short story even shorter: I'm scanning in some qfg/hq boxes, and I am gonna make myself some posters to adorn my othervise sparely populated livingroom walls. anyone else be interested? I could probably also make some high resolution wallpapers if anyone wants any... the images I'm working with are roughly 8000*10,000 pixels so there should be enough to go around.
I'm making the final posters in the same format that Laserscwert uses, that is: 60*80cm @ 300dpi. If you want to use a different size then just resize and cut as needed
If anyone has any comments or requests then please come forward
(And yes, I do feel ever so slightly guilty about stealing Laserscwerts 'format' for distributing his work
)
2009.10.08: Added a Hero's Quest Poster and Some Wallpapers.
Hero's Quest Poster - 60*80cm @ 300dpi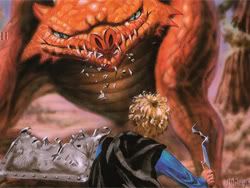 Hero's Quest Wallpaper 1600*1200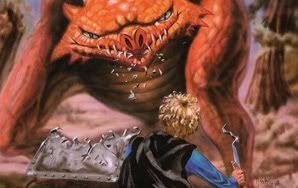 Hero's Quest Wallpaper 1900*1200
2009.10.10: Another Hero's Quest poster, 2 QFG2 posters, and a QFG2 Wallpaper.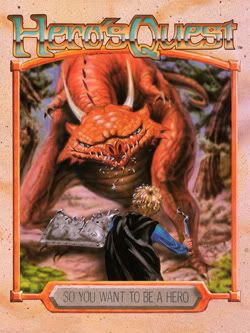 Hero's Quest Poster Simple - 60*80cm @ 300dpi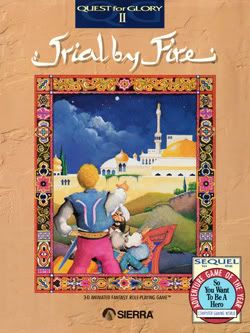 QFG2 Poster - 60*80cm @ 300dpi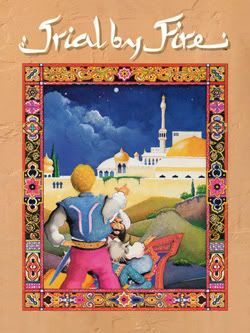 QFG2 Poster Simple - 60*80cm @ 300dpi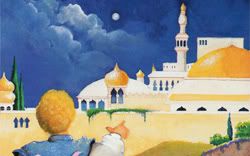 QFG2 Wallpaper 1920*1200
(Some of you may notice a few things amiss with this wallpaper: I had to make one of the towers shorter, move the moon and move another tower to the right to frame everything given the 1.6:1 aspect ratio of widescreen monitors.)
2009.11.02: 2 QFG4 posters, as well as a somewhat rough QFG4 wallpaper.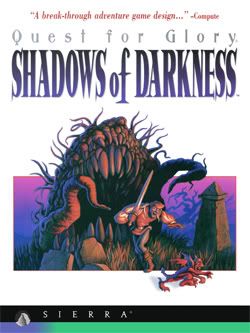 QFG4 Poster Simple - 60*80cm @ 300dpi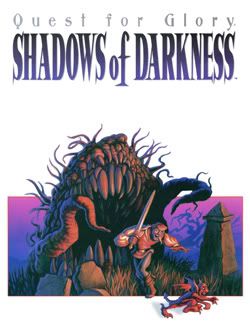 QFG4 Poster Simplest - 60*80cm @ 300dpi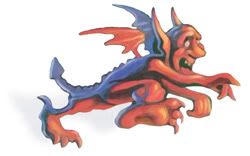 QFG4 Wallpaper 1920*1200, Rough version I made while working on the poster
2009.11.13: a QFG1vga wallpaper while we wait for me to finish the poster for it (will take a bit longer than usual).
OOPS, REACHED MAXIMUM IMAGE PER POST LIMIT, PLEASE CLICK HERE TO SEE THE THUMBNAIL.
QFG1vga Wallpaper 1920*1200
Edited by cityoftarna, 13 November 2009 - 01:10 AM.